Dear patient, thank you for taking the time to visit my website. Whether you have already had extensive dental treatment, are a nervous patient or just have some questions regarding dental treatment, I hope you find this site useful.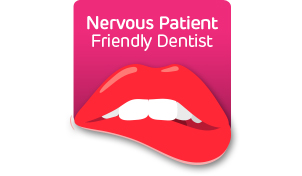 Nervous Patients
I have only come across a few patients who actually enjoy coming to the dentist. A lot of my patients are nervous about dentistry, and I totally understand. I myself, am not a good patient. I am pleased to say that I have worked with a lot of nervous patients and through patience, communication and care, have won their confidence and been able to change their dread of coming to the dentist. I am trained to offer conscious sedation and relaxation techniques to make your dental experience comfortable, and dare I say it, enjoyable.
$errorCode = 76
xml_error_string() = Mismatched tag
xml_get_current_line_number() = 29
xml_get_current_column_number() = 51
xml_get_current_byte_index() = 2187

"I admire my example of your handiwork several times a day and can only say that I am delighted with the result."
Mr RP